Spring Home Maintenance Checklist for Long Island Homeowners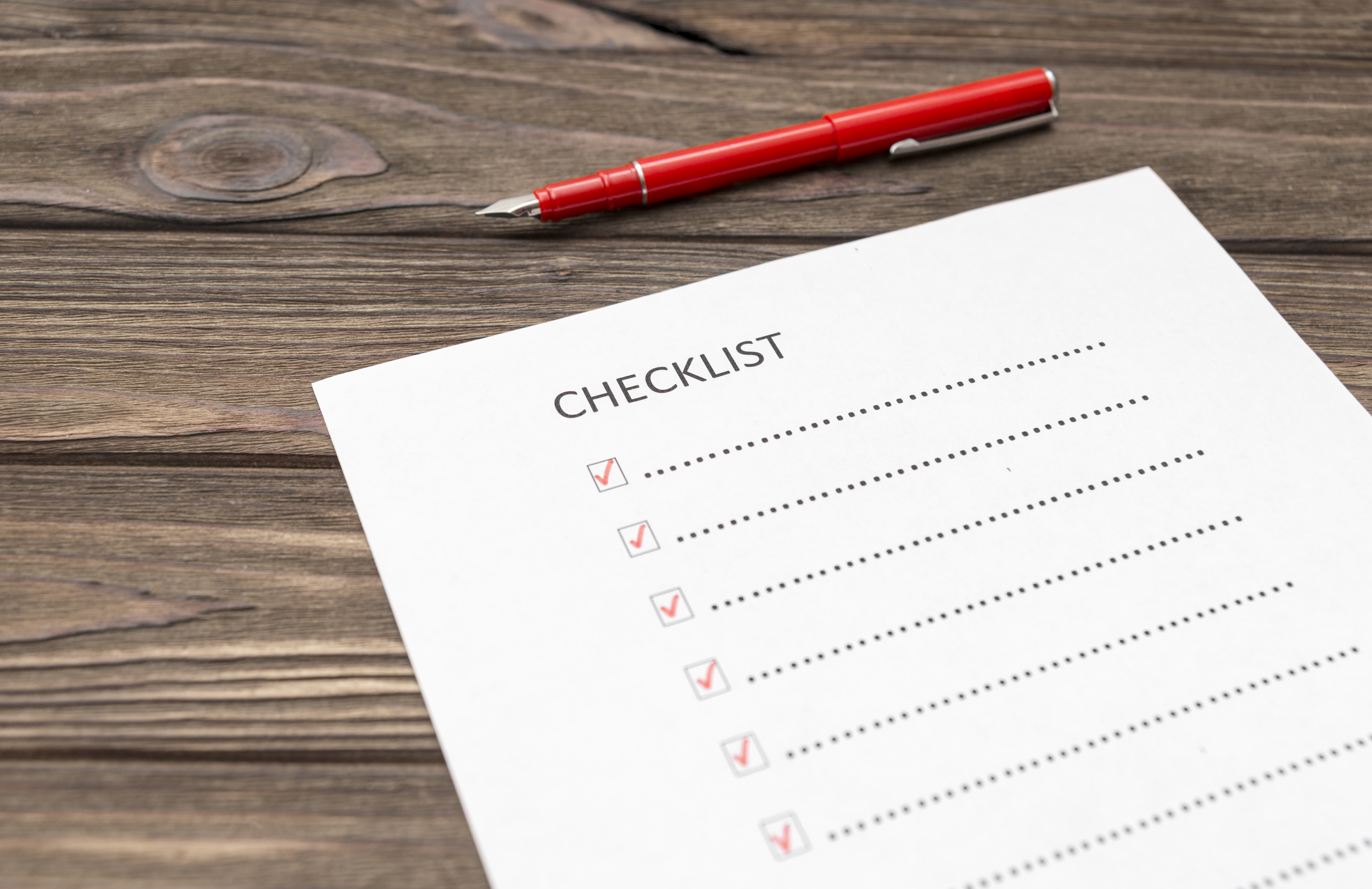 Spring is a season of new beginnings and renewal—and a time we welcome with open arms. It's when we say goodbye to the cold, harsh winter and wake up to the warmer weather, longer days, and resurgence of life among plants and animals.
Spring is also a time to roll up your sleeves, handle things around the house you neglected during the winter, and gear up for the April showers and summer heat. Right about now here in New York, spring cleaning and routine seasonal maintenance are in the air.
Long winters damage asphalt shingles, fade siding, crack chimneys, break walkways, and open doors for pests and termites. Problems get worse over time and the more you can catch and fix now, the fewer repairs (and expenses) you can expect down the road—and the more life you can expect from your home's exterior protection.
1. Gutters and downspouts
Gutters and downspouts are the unsung heroes of your home's first line of defense against water infiltration, basement flooding, and foundational damage. The month of April gets the most rain on Long Island—with an average rainfall of 3.8 inches—making now the most important time to get your gutters and downspouts working.
Walk the perimeter of your home—in both dry and wet weather—and observe your gutters and downspouts for overflowing, cracking, rusting, separating, or discoloring.
Follow the water's path through the gutters and out the downspouts, making sure everything flows in one smooth motion. Water splashing over the gutter sides or pooling around your home's foundation, garage doors, or walkways could mean trouble.
Clean out gutters clogged with leaves, pine needles, debris, or anything else preventing water from diverting away from your home. Pooling water after spring showers can rot wood trim at the eaves and invite critters into your attic space. If you want to get proactive, hire a professional to install gutter guards designed to protect your gutters against build-up, clogs, foundational damage, and pests.
2. Roofing
Long Island gets snow or rain about seven to nine days every month—and storms can take a toll on your roof. Do a visual inspection of your roof to identify signs of trouble. Safety first is always the goal so trade the ladder for a pair of binoculars or even a smartphone camera.
The top roofing warning signs are missing, curling, cracked, leaking, sagging, or discolored shingles. Shingle shifting could also mean your roof needs new fasteners. Nail pops can push tabs of shingles up, allowing water to get in where nails are coming through.
If winter brought on icicles and ice dams, check for air sealing and ventilation problems including other signs of trouble like water leaks, mold growth, and damage to insulation, drywall, paint, and wallpaper. Everything from ceiling joist and wall stud rot to increased heating and cooling costs signal a potential ice dam threat.
Periodic cleaning can extend the life of your roof. Hire a professional to do a soft wash with cleaning solution rather than a power wash which can damage shingles.
Dark streaks are likely from algae and normally just a cosmetic problem. However, make sure to clean moss which can cause asphalt shingles to lift, curl, or blow off the roof in high winds.
If your roof is more than 20 years old, a new roof could be the more logical and cost-effective solution than a roof repair.
3. Siding
Winter ice, snow, rain, and even harsh sunlight can degrade siding over time. Siding can crack, fade, warp, and invite unwelcomed pests from woodpeckers to insects inside your home.
Spring is the best season to clean or paint siding for a quick refresh. The "sweet spot" climate—when New York temperatures hover between a pleasant 43 and 61 degrees—is right in between the extreme hot or cold that can expand, shrink, or make siding brittle.
Cleaning and painting can only take your siding so far. If you want to spruce up your home exterior for the season, new siding can elevate your curb appeal, protect your home from the elements, and even lower your heating and air conditioning bills.
4. Doors and windows
A tight seal is every window and door's the first line of defense against air and water infiltration. Inspect for gaps or cracks in caulking and weather stripping, which can admit warm summer air and let cooled indoor air escape.
Condensation inside the glass on double or triple-paned windows during the winter months usually signals a compromised weather seal that calls for new glass or new windows.
Door and window screens let the breeze flow in and keep bugs out—but only when free from holes and tears. Inspect each one around your home and repair even the smallest holes and tears. You can pick up a screen repair kit at your local hardware and home improvement store.
Clear out weep holes on storm windows with a thin wire and test these essential drain holes are open by pouring water into the sill. Tall grasses or stagnant water near windows can also be a breeding ground for pesky mosquitoes which are active on Long Island starting in April.
5. Attics and basements
Inspect the top and bottom of your home for signs of moisture, mold, and uninvited critters, each one drawn to dark, damp places like attics and basements. Check for cracks in the foundation and walls caused by excess moisture and keep your attic and basement healthy with proper ventilation.
6. Exterior wood
Wood decks, fences, railings, trellises, pergolas, and outdoor structures are prone to decay and rot if left alone. Staining and resealing every year or two keeps your exterior wood lasting longer and in better condition.
Look for water stains, warping, discoloration, and even loose or rusty nails. Secure stairs and railings, replace lifting or rotting boards, and glue split or broken pieces back together.
Grab a power washer to revitalize tired wood and use wood oils to preserve, protect, and prolong the life of your exterior wood.
Repair wooden decks, patios, railing, and steps damaged or rotted during the winter to prevent injury. Touch up wood with paint or stain to help regain that signature shine.
7. Termites
March through May and June are peak season on Long Island for winged insects including termites. Call an exterminator if you spot large groups of winged bugs flying out of a hole in your home before the swarm wreaks havoc.
8. Chimneys
Inspect the joints between bricks and stones in your masonry chimney for cracks, missing pieces, and plants growing, each one a sign of water infiltration.
White residue or efflorescence (a white calcium-like deposit) indicate masonry joints are absorbing rather than repelling water, which can create damaging excess water around the chimney.
Reseal damaged masonry with a clear, impermeable, or water-resistant barrier material. Brush it on in small areas at a time, giving it fifteen minutes to absorb before reapplying. Repeat the process for a couple of applications or hire a chimney professional to tackle the job.
9. Landscaping
One of the first things that come to mind at the start of spring is outdoor areas—and that includes your landscaping.
Here in New York, spring is the perfect time to trim back unwieldy branches or bushes, plant flowers, and fertilize the lawn to make your home exterior beautiful for the season.
Royal treatment for you and your home
Ready to update your roofing, siding, or windows for the spring? At King Quality, our decades on the job and exclusive partnerships mean leading manufacturers trust us to install only the highest quality products. And our affordable financing makes your dream of a unique, quality-driven home a reality.
We put lifetime warranties, certified and award-winning installers, and low monthly payments behind every project to turn homes into castles. Call us today at 631-573-0642 to schedule a free consultation—and discover royal treatment for you and your home.
Finance your dream home
Start today. Pay tomorrow.
Approval in 30 seconds or less.
More than 95% of our applicants get approved. So your dream home is just a quick phone call away.
Get Started