Finding Happiness in Home Improvement on Long Island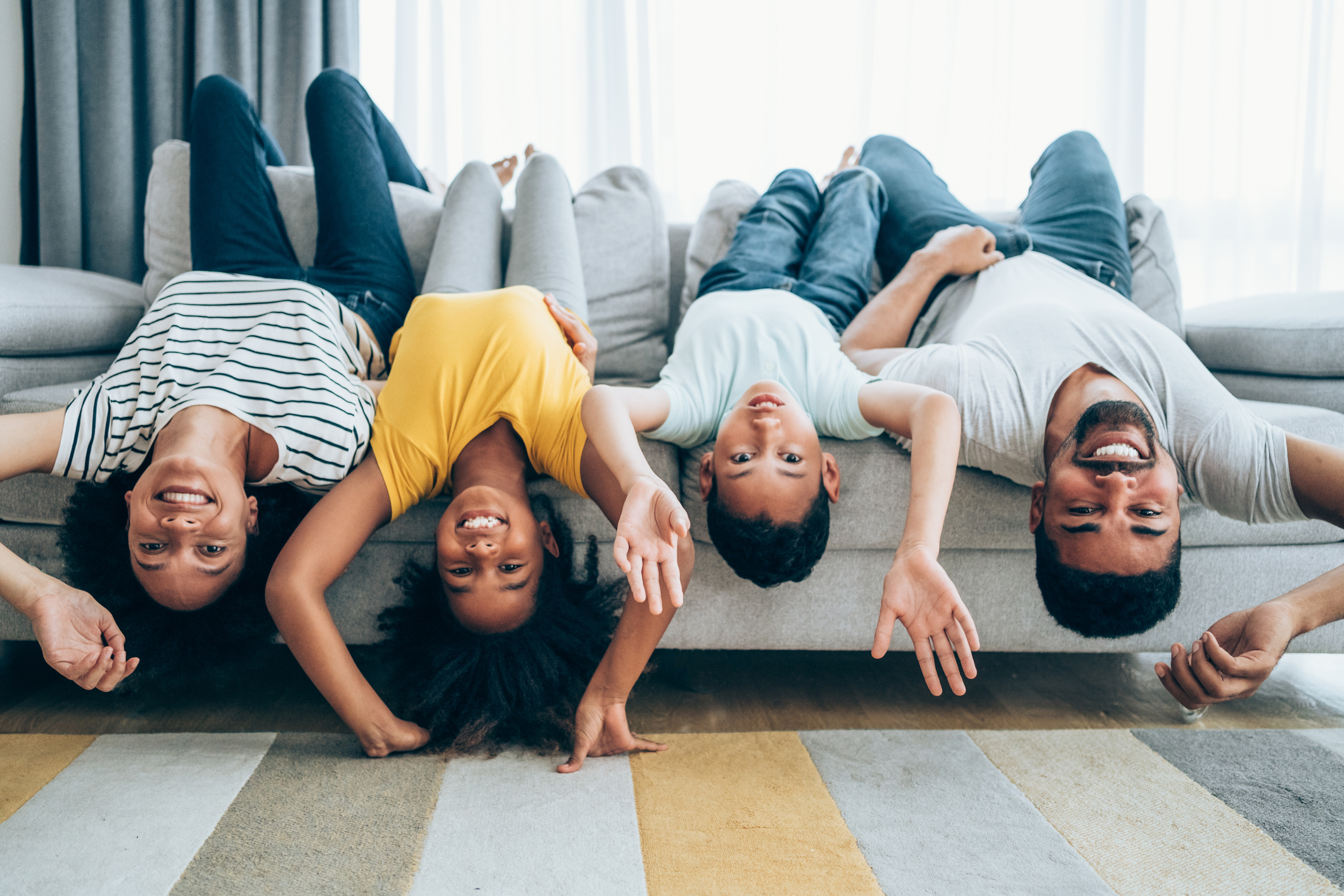 How do we make a house a home? How do we make that home a happy one? How can we get the most from the place where we spend the most time with the ones we love the most? Research on the impact of our homes on our happiness suggests five core emotions are at play: pride, comfort, identity, safety, and control.
It's safe to say most of us are no strangers to looking for happiness in the wrong places. What we think makes us happy and what really makes us happy don't always align. One thing we know for sure is that our homes shape our lives and how we feel about ourselves.
Home is a place to find comfort, safety, and connection. It's a refuge where we let our guard down and a retreat from our demanding, fast-paced lives. We build emotional connections with our homes and there are science-backed ways for us to find happiness there.
The second-best way to feel happy.
Research suggests a happy home is more important than many life conditions we consider highly important to our well-being. In fact, a happy home ranks second on the list of things that improve our overall happiness:
Mental health (17%)
A happy home (15%)
Physical health (14%)
Income (6%)
Employment (3%)
Civil status (3%)
Our homes and happiness are interconnected.
How we feel about our homes is reflected in how we feel about ourselves—and vice versa. The ingredients for a happy home are more than just sufficient heating, good lighting, and plenty of space. It's an expression of ourselves and how we feel. Five core emotions that cover our basic human needs together explain how happy we are with our homes.
Pride (44%)
Pride is the most important and rarest emotion that makes us happy with our homes. Things that make us proud range from achievements and completed home improvement projects to qualities and possessions in our homes.
Long Island homes are expensive. The village of Sagaponack in Southampton ranks number two on the list of the most expensive zip codes in the nation. There are multi-million-dollar properties in towns like Bridgehampton, Amagansett, and Old Westbury. Forbes Magazine ranks both Nassau and Suffolk Counties among the top 25 richest counties in America.
The rising value of real estate across Long Island has given new meaning to the pride of homeownership. Whether your goal is to boost your curb appeal and home value or get your home ready for resale, a little home improvement goes a long way in helping your home stand out in the neighborhood, giving you—or the next lucky owner—a well-deserved sense of long-lasting pride.
Comfort (25%)
Comfort is a mental state we all crave living in the hustle and bustle of daily life. We feel most happy when home is a stress-free haven where we can shut off the rest of the world and feel at ease.
Identity (17%)
Home is an integral part of ourselves. It defines who we are and how we want world to see us. It's a place to express our personality through style. From photos of loved ones to souvenirs from memorable vacations, the contents of our homes help us remember who we are and where and with whom we feel we belong. The contents outside our homes—including our own unique combination of roofing, siding, and window styles—can help establish our identity from the curb.
Safety (10%)
Safety is a physical feeling defined by the absence of threats to the physical body. Everything from crime and violence across neighborhoods to basic home conditions can impact our happiness at home. A leaking roof can cause water damage, mold, and dry rot among other safety issues including bad sanitation facilities and structural concerns.
Homes along the North and South Shores of Long Island get their fair share of hurricanes. Heavy storms flood towns like Lindenhurst, Babylon, and Merrick. Intense weather conditions and extreme fluctuations between cold and hot temperatures can wear on your roofing, siding, and home exterior over time.
If safety is the emotion you want to experience at home, warrantied products like GAF hurricane tested shingles work hard to give you peace of mind for a lifetime.
Control (4%)
Control is another mental state defined by the feeling of having agency over ourselves, our finances, and our decisions about how and where we live. It's about being on top of things and in charge of the decisions made about what happens to and in our homes. Everything from the cost of our mortgages to home renovations impacts our sense of control and happiness with our homes.
Interest vs. time, money, and ability
How proud we feel about our Long Island homes is reflected in how much time and energy we invest in home improvement projects. We feel less proud if we have the interest to improve our homes but not the time, money, or ability to invest.
The more interest we have in home improvement projects, the more time we spend on them, and the prouder we feel. 74% of people with both an interest and time to invest are proud of their home.
How to make a happy home
Making time for change can make a positive impact on our happiness with our homes. What we identity with our homes matters. It's important for us to feel that our home expresses who we are. Invest time and energy to put your own signature stamp on your home and add some personality to create a home you feel happier with. From new paint colors to total exterior renovations, home improvement is a chance to showcase your own personal preferences.
We also feel happiness and a sense of satisfaction after completing a home improvement project. We experience a greater desire to be home, a greater sense of enjoyment in our homes, and a major sense of accomplishment.
Science shows meaningful goals and projects increase feelings of happiness and contentment. Set home improvement goals, visualize a more beautiful space, and work to make it happen for a deep sense of fulfilment and happiness.
Home improvement impacts our lives beyond things like resale value and return on investment. Exterior remodeling ranks among the top projects to return happiness.
New vinyl windows, new vinyl siding, and new roofing create a greater desire to be home, an increase in enjoyment at home, and a major sense of accomplishment.
New vinyl windows
Natural light is a key to feelings of happiness, peace, and productivity. Replace old, dingy, dull, and small windows with beautiful, large new windows for a dramatic impact on how happy your home feels. Gorgeous natural light gives whole family daily energy boost. Brightness and color of light both impact our mood. Bright light can heighten emotions and natural light can boost happiness.
New vinyl siding
New vinyl siding gives us a feeling of accomplishment, transforming our Long Island homes from ordinary to extraordinary with a low maintenance product that retains its beauty for years.
New roofing
A new roof almost always results in savings. We feel more confident about the bad weather months and feel safer under a solid roof built to protect our home against the elements. As a bonus, a new roof tops the list of home renovation projects with the greatest return on investment.
Royal treatment for you and your home
Ready to build a happy Long Island home with new roofing, siding, or windows? At King Quality, our decades on the job and exclusive partnerships mean leading manufacturers trust us to install only the highest quality products. And our affordable financing makes your dream of a unique, quality-driven home a reality.
We put lifetime warranties, certified and award-winning installers, and low monthly payments behind every project to turn homes into castles. Call us today at 631-573-0642 to schedule a free consultation—and discover royal treatment for you and your home.
Finance your dream home
Start today. Pay tomorrow.
Approval in 30 seconds or less.
More than 95% of our applicants get approved. So your dream home is just a quick phone call away.
Get Started