ROI and the Post-Pandemic Long Island Home Improvement Boom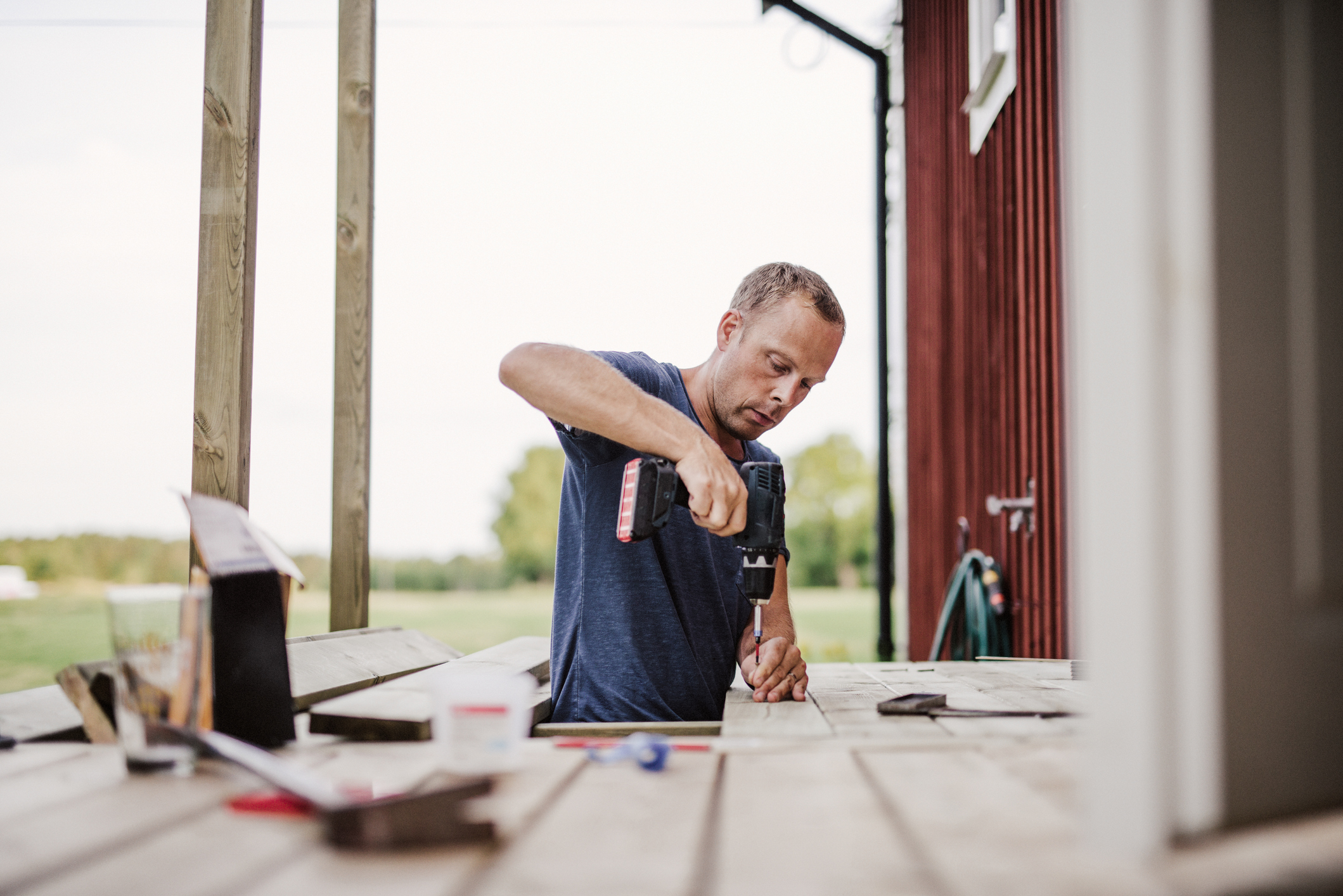 The pandemic changed so many things—and life at home is no exception. Quarantine lockdowns forced us to spend more time at home, motivating us to invest more in our sanctuaries. The shift sparked a building boom, skyrocketing Long Island home improvement spending to heights on track to reach $430 billion by the second half of 2022.
The data tells a story
Google searches for home improvement work climbed almost 60% since before the pandemic—and the trend is still going strong. Gardening searches increased the most followed by huge jumps across all areas of the home—inside and out.
More than 3 out of every 4 homeowners completed a major project since the onset of the pandemic—and the same percentage has a project in the pipeline. More Baby Boomers and the under-40 crowd are investing in their homes than ever before.
Rock-bottom interest rates poured gasoline on the fire, promising homeowners a comforting investment during uncertain and unsettling times. Real estate values also grew dramatically since the pandemic, netting the average homeowner almost $56,700 in equity to splurge on a new project.
Outside fixes lead the pack
For most homeowners, the most attractive exterior home improvement projects deliver the greatest return on investment. After a minor kitchen remodel, outside fixes represent 11 of the 12 most ROI-driven investments with new siding, stone veneer, and garage door replacements leading the pack.
Let's explore some of the sound investments you can make in your home, future, and peace of mind.
A new wood deck
For an average install cost of $11,000, a new wood deck can return up to 90.3% on your investment. Decks improve exterior appeal, increase livable space, and add perceived value to a home. Wood is the better material than composite for the biggest bang for your buck.
Situated off a living room or kitchen, decks make those rooms feel larger. Great for entertaining guests, decks help people circulate freely between indoor and outdoor spaces. A transition point from home to backyard, a deck can inspire you to invest in even more outdoor living features.
At the very least, you gain usable living space in the backyard. At the most, you gain a unique selling point buyers want, giving you a leg up in price negotiation.
A new garage door
At even more ROI than a wood deck, a new garage door can return up to 98.3% on your investment. Although not the most exciting or glamorous Long Island home improvement project, a new $500 door could add a staggering $5,000 to a home selling price in the right neighborhood.
A garage door is not just a functional home improvement but also an aesthetic enhancement that creates a transforming focal point of your home's exterior. Homes with strong curb appeal make great first impressions on potential buyers. Buyers may balk at homes with dilapidated garage doors—but you can count on them noticing and appreciating a shiny new one. A garage door can also manage climate and increase home security.
New siding
Most people invest in new siding for the aesthetics. However, this ROI-focused home upgrade can also keep your home warmer in the winter and cooler in the summer, lowering your energy bills and boosting your home's value with a potential 76.7% return on your investment.
New siding is a chance to update your home's color and trim, transform your home's curb appeal, and reap the rewards of low maintenance living. Take your pick among board and batten, hand-split shake shingles, traditional Dutch lap siding, and more.
Fall in love with detailed wood grain texture available in a variety of rich, on-trend colors including increasingly popular dark options. A siding contractor can walk you through the virtually limitless possibilities.
Manufactured stone veneer
This top contender in the 90%-and-above category can return up to 97.1% on your investment.
This curb appeal boosting home upgrade adds warmth and texture with the same look of natural stone but without the expense. Durable and low maintenance, manufactured stone veneer can update a bold and boring exterior without sealing or painting.
Discover a variety of styles and colors to mix and match for that custom appearance. Mortarless options also create the look of traditional masonry without the hassle, giving your home that signature look and feel without the hefty price tag.
New windows
For an average install cost of $9,700, new windows can return up to 89.6% on your investment. This smart Long Island home improvement investment creates a bold statement and sophisticated presence with a big impact on curb appeal.
Windows with clean lines make homes look better from both the inside and outside. Together, new windows and doors can perfect a wide range of architectural styles from farmhouse to industrial and from modern to contemporary. Low-maintenance vinyl windows also promise lasting durability, weather resistance, and energy efficiency.
A new entry door
For an average install cost of $1,410, a new entry door can return up to 90.7% on your investment
A simple project with a big impact, a new entry door enhances one of the first things potential buyers notice about a home. Most buyers form an opinion within the first moments of viewing a home—and a new entry door makes a memorable first impression.
Go with a steel entry door for a low maintenance option with updated security and extra insulation that makes a solid investment in extreme weather.
A new roof
Under the right circumstances, a new roof can deliver the most rewarding ROI. For an average install cost of $22,636, a new asphalt shingle roof increases a home's value by $15,427 for a 68% return on your investment. However, that figure can skyrocket.
Buyers appreciate a new roof, which saves them the hassle of a reroof. Most buyers struggle to handle large expenses like a new roof after just buying a home, crossing homes with an older roof off their lists. Factor in how much a new roof adds to the appraisal value of your home, and you could gain a 109% return that earns you a profit.
How much you gain back from a new roof depends on the condition of your existing roof, current housing market conditions, and the roofing material you select. A roofing contractor can help you crunch the numbers to figure out if your new roof could pay for itself—and then some.
Royal treatment for you and your home
Ready to launch your next Long Island home improvement project? At King Quality, our decades on the job and exclusive partnerships mean leading manufacturers trust us to install only the highest quality products. And our affordable financing makes your dream of a unique, quality-driven home a reality.
We put lifetime warranties, certified and award-winning installers, and low monthly payments behind every project to turn homes into castles. Call us today at 631-573-0642 to schedule a free consultation—and discover royal treatment for you and your home.
Finance your dream home
Start today. Pay tomorrow.
Approval in 30 seconds or less.
More than 95% of our applicants get approved. So your dream home is just a quick phone call away.
Get Started