Siding and Your Home's Signature Style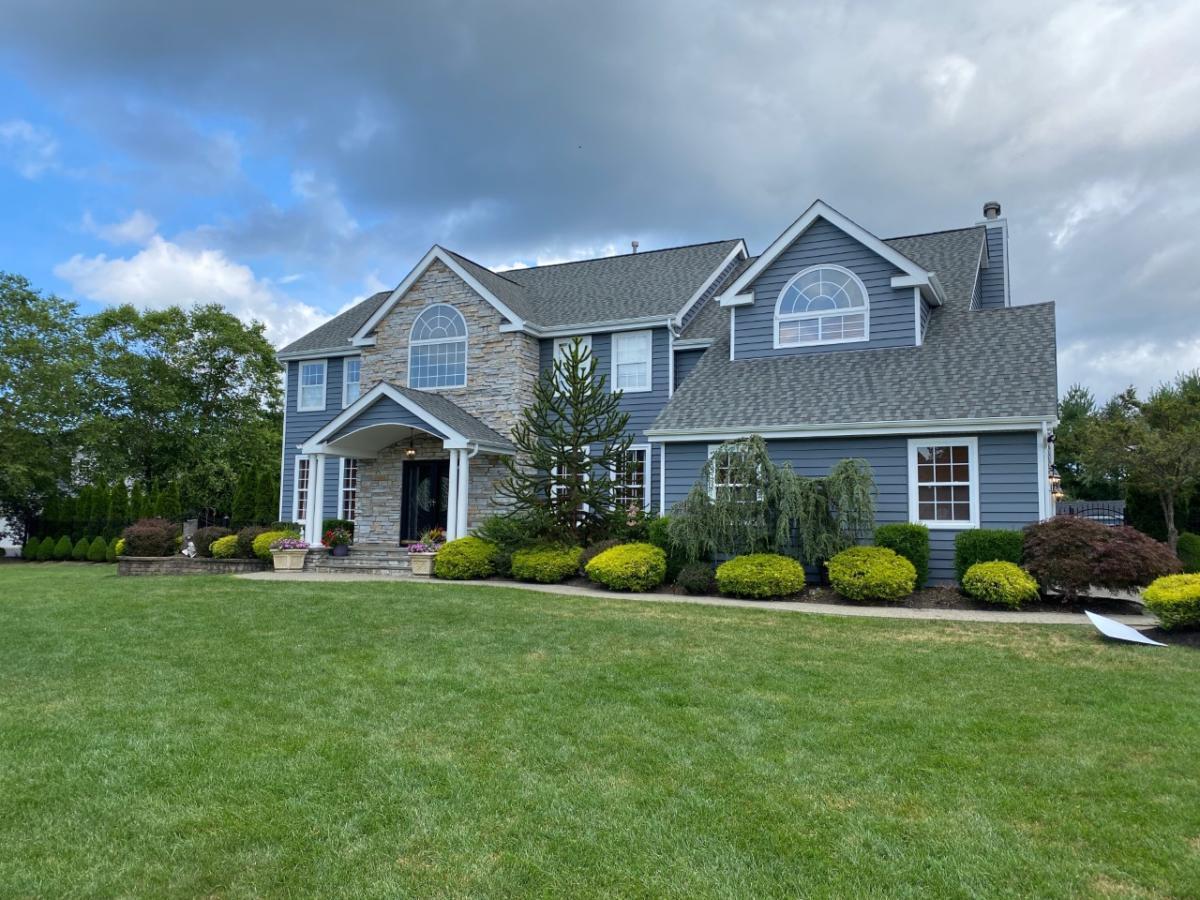 New siding delivers a respectable ROI among home improvement projects. Few updates increase home value, curb appeal, and interest from prospective buyers quite like a siding refresh. Together with enhancements to your front entrance and garden landscaping, siding plays a key role in making your home more marketable. With the right design tips—and while staying true to own personal style—you can make the most of your home's siding, curb appeal, and resale value.
It's (mostly) a matter of curb appeal.
There are plenty of reasons to consider new siding. Modern vinyl siding is low maintenance, long lasting, and built durable enough to shield your home against hot and cold temperatures, insects, fire, moisture, and the rest of Mother Nature's most harmful elements. However, most homeowners associate new siding with curb appeal.
Siding can mimic the appearance of wood or add a bright splash of color that makes a bold statement. Siding adapts to any architectural style, empowering homeowners with dozens of styles, colors, and textures to create fresh, vibrant, and unique exteriors. For some homeowners, the hardest part is settling on just one siding style.
For inspiration, observe the colors in the landscaping around your house and homes around your neighborhood, avoiding the ones that clash. If your neighbors shy away from bright or bold colors, a more neutral palette helps to avoid discord with the houses in your area.
Siding and accent color.
From traditional wood millwork to polyurethane molding that mimics the real thing, a wide range of trim options create equally formal and casual appearances that stay true to the style of your house. The right siding and accent color work together to create striking home exteriors.
Home exteriors with similar trim and siding colors appear dull and monotonous. On the other hand, homes with an accent color that stands out from the trim and emphasizes the interesting features of the home appear vibrant and alive. Molding in the right accent color can also add to the visually captivating areas of your home exterior.
Some siding and accent colors are outdated and no longer popular. Others are flat and boring. And more multi-faceted and architecturally pleasing shades can make all the difference. There's no need to jump in the deep end with bold and intense colors like red or orange. Contrasting neutrals including the more muted shades of nude, beige, and tan can work wonders for your home exterior.
When in doubt, get back in the car and drive around your neighborhood for inspiration. There's a good chance the other houses were built around the same time as yours and in a similar architectural style. A quick drive around the block should give you a good idea of the right color combinations to complement your own home's unique style.
Frame windows and doors.
Windows and doors—the architectural focal points of houses—make up a crucial and highly appealing aspect of your curb appeal. For extra impact, highlight and frame the area around windows and doors with paint, shutters, or flower boxes in a bold color that accentuates and enhances (rather than clashes with) the other colors around your home exterior.
As the introduction to your home, your front door makes a strong statement and a powerful first impression passersby see from the street. Highlight your front door in a color that stands out (rather than blends in) for a dramatic visual and sophistication that makes your home more attractive and welcoming. Select a bold red for extra drama or black for an elegant, timeless look.
Old and worn-down windows can also diminish your curb appeal, so swap them out for a fresh new look. And try to mix things up. Siding and garden windows can bring out the best in your kitchen, while awning windows make a big impact in bedrooms, bathrooms, and basements.
Accentuate great features.
The right decorative trim can accentuate your home's greatest features and soft-pedal any unfavorable areas. Consider framing wall cladding, connecting corners, and adding dimension to distinguish the purpose and look of important exterior features. You can also frame garage doors and trim the connecting area from the roof to the siding on gabled roofs.
Focus on function.
Home improvement projects often enhance not just aesthetics but function. Low-maintenance vinyl siding focuses on function to create a home exterior that looks attractive and brand new for years to come without the hassles of regular upkeep.
Stick to your style.
Always let the style of your home guide your decisions about siding and curb appeal. For Cape Cod, Colonial, and other traditional-style homes, go with a trim that accentuates the unique architecture. For modern homes with low-pitched gable roofs and large glass windows, select a trim with clean, sleek lines. And for a home with a rustic feel, opt for a rustic trim.
The trick is to maintain the primary aesthetic of your home while allowing the trim to both draw the eye to specific areas you want to highlight and break up the pattern of your siding in a clear, stylish fashion.
Also, consider the role your roof plays in the overall picture. If you're ready to improve the appearance of your home, now is the time to start thinking about the roofing materials, colors, and textures that are most compatible with your siding material and overall style of your home.
Royal treatment for you and your home.
Are you ready to upgrade your siding and curb appeal? At King Quality, our decades on the job and exclusive partnerships mean leading manufacturers trust us to install only the highest quality products. And our affordable financing makes your dream of a unique, quality-driven home a reality.
We put lifetime warranties, certified and award-winning installers, and low monthly payments behind every project to turn homes into castles. Call us today at 631-533-5204 to schedule a free consultation—and discover royal treatment for you and your home.
Finance your dream home
Start today. Pay tomorrow. One year. No interest. No payments.
5.99% interest rate after first year.
*Only on Simonton 9800 series, KingWall & Millenium 7 part roofing system.
Approval in 30 seconds or less.
More than 95% of our applicants get approved. So your dream home is just a quick phone call away.
Get Started