How to Choose the Right Color for Your Roof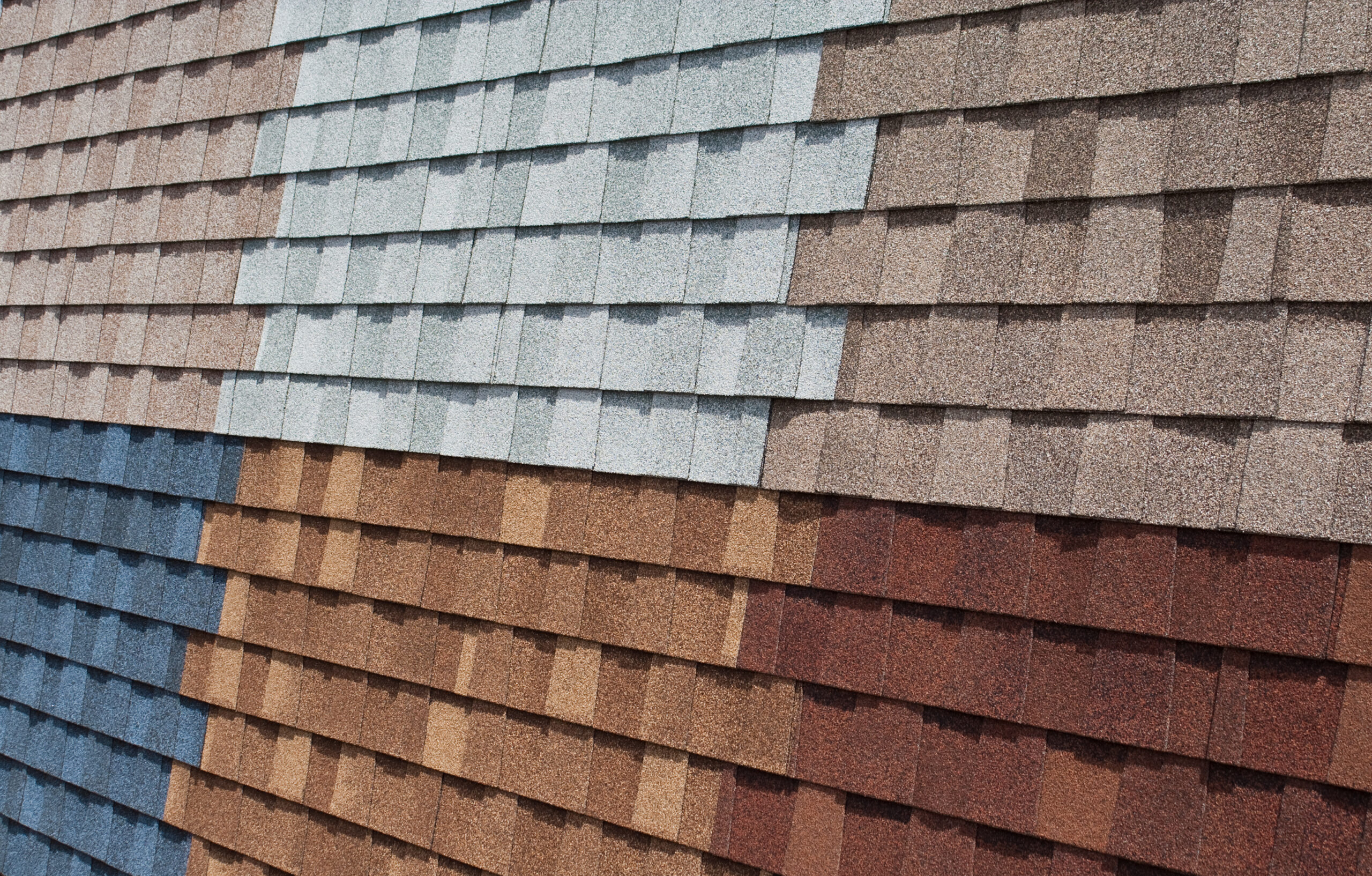 When it comes to a roof, we often think about the structural aspects including our home's first line of defense against snow, rain, rodents, and cold weather. But a roof is also an aesthetic component that ties a home exterior together to create a curb appeal that stands out in the neighborhood. And that gives every homeowner reason to choose the right color palette.
However, the right color palette for your roof and home is more than just a matter of choosing your favorite one. There is plenty more to consider including your local climate, style of your home, neighborhood home association rules, and more. The good news: the right color palette for your roof and home has a way of finding you.
Most homeowners overlook how much color plays a role in everything that matters to a roof and home. Choosing the right color ensures an affordable and durable home improvement project that impacts the amount of heat that penetrates your home, improves the longevity of your roof, and increases your home's resale value.
The right roof color based on your siding.
Need help choosing the right color palette? Start by weeding out the colors that clash with your siding. An uncoordinated color combination—think light pink siding against a blue roof—can not only throw off the style of your exterior but also earn you less down the road on the sale of your home. Savvy homeowners always think about the next owner before investing in a home improvement project.
The general rule for roofing color is to accentuate your home with a color darker than your siding. Take a quick spin around the neighborhood and focus on homes in a similar style to yours. Use the roofing colors, materials, and combinations in your area as inspiration to help you find what looks best for your home.
Also consider how the sun impacts the hue of your roof based on where you live. In the south, the sun gives roofs a reddish hue. But for us here in the north, expect a blue tint to your roof.
The right roof color based on temperature control.
The color of your roof can impact how much radiant heat penetrates your home and, consequently, how much energy your home consumes. (You get a taste of how this process works every time you swap out a white T-shirt for a black one during the hot summer months.)
In colder climates, heat-absorbing dark-colored shingles keep homes warmer and melt snow on roofs. In warmer climates, white or light-colored shingles cut down on heat absorption and lower indoor temperatures.
One smart option to lower the temperature inside your home—and your energy bills—is a "cool roof" built with a high degree of solar reflectiveness. Now available in both darker and lighter colors, cool roofs help reduce the need for air conditioning units during the summer, lowering greenhouse gas emissions and air pollution.
The right roof color based on the architectural style of your home.
Not all roofs are created equal—and not every roof color works for every home. Classic tones work better for classic-style homes while more modern and trendy colors better suit more contemporary-style homes. As a rule of thumb, use your home as a guide to choose the right color roof.
For a brick house—where every brick features a different hue and color pattern—focus on a roof color that complements those colors and at the same time creates an all-around unity to your home exterior. A roofing contractor can also help you figure out the best shingle color to bring out the best in your home's unique architecture.
The right roof color based on Homeowner's Association bylaws.
Some Homeowner's Associations enforce rules for roof color—among other home exterior elements. The last thing you want to do after a roof replacement is re-do it all over again. "Better safe than sorry" is the rule for checking with your HOA before you build a new roof.
The right roof color based on the resale value of your home.
Make no mistake: your roof can make a big impact on the resale value of your home. "Love at first sight" happens in real estate, and potential buyers gravitate towards homes with a beautiful curb appeal that makes a strong first impression.
The wrong color roof can throw off your home's appearance from the curb, leaving your home lingering on the market for longer with a price that continues to drop as potential buyers look elsewhere. Again, follow the "better safe than sorry" rule with a neutral roof color that will last from one homeowner to the next.
Royal treatment for you and your home.
Ready to boost your home's curb appeal with a new color roof? King Quality puts lifetime warranties, certified and award-winning installers, and low monthly payments behind every project to turn homes into castles. Call us today at 631-533-5204 to schedule a free consultation and discover royal treatment for you and your home.
Finance your dream home
Start today. Pay tomorrow. One year. No interest. No payments.
5.99% interest rate after first year.
*Only on Simonton 9800 series, KingWall & Millenium 7 part roofing system.
Approval in 30 seconds or less.
More than 95% of our applicants get approved. So your dream home is just a quick phone call away.
Get Started