Tips, Tricks, and Trends: Roofing and Siding Color Combinations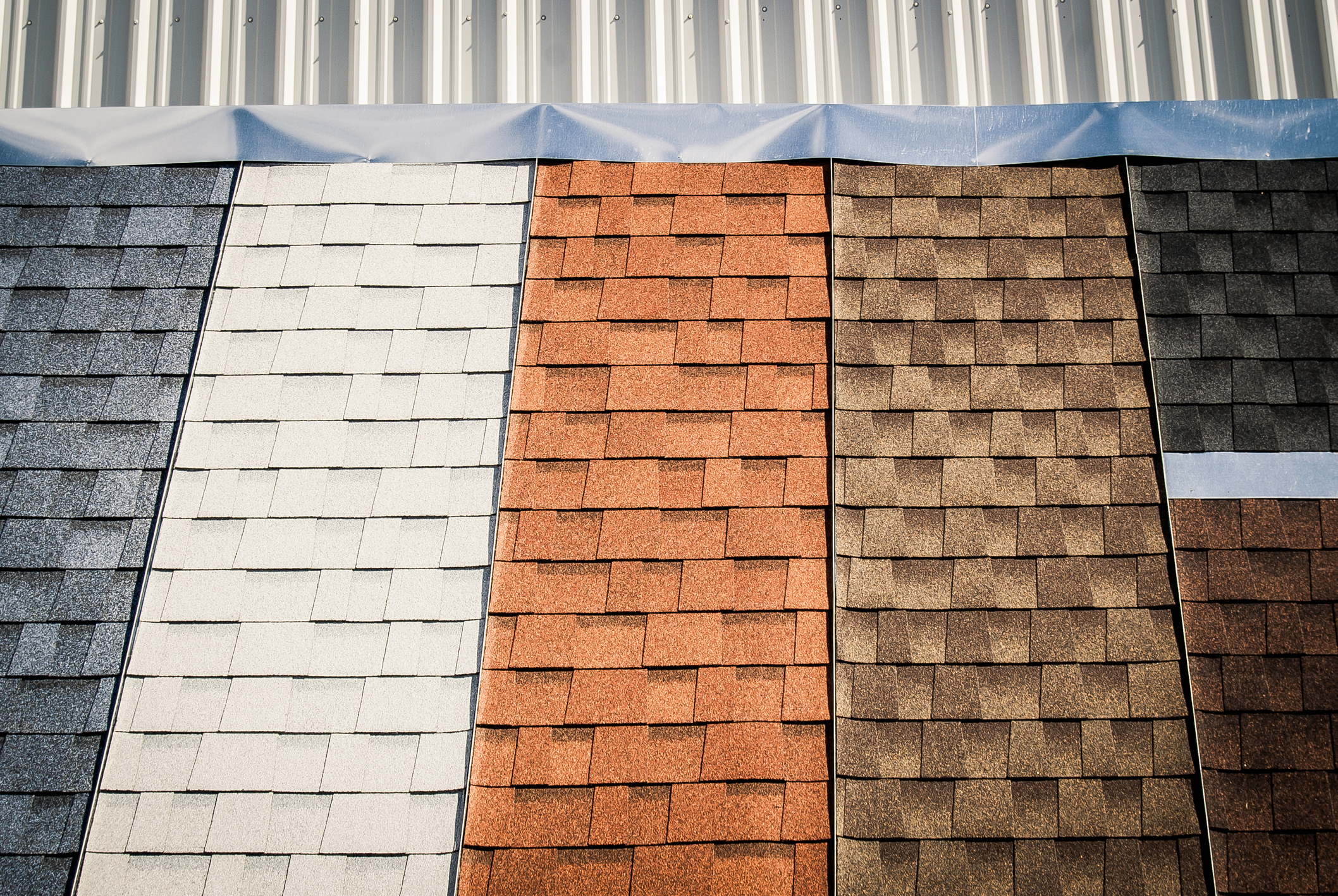 Ask any reputable contractor: roofing and siding color combinations can make or break your home's curb appeal and first impression. The right color combination for your home's unique architecture, style, and personality can do magical things—and even increase the value of your home—leaving you with a great long-term investment.
An art and a science
Whether your goal is to reroof, reside, or completely redo your Long Island home's exterior, selecting the right color palette is a science as much as an art. Different hues and color combinations can harm or enhance your curb appeal. Your favorite siding color could look awkward against your favorite roofing color.
You want to coordinate not just the roofing and siding but also the colors of the entire façade including the shutters and front door. The right color should not only match the rest of your house—including a deck or porch—but also blend in with the other homes in the neighborhood. Outrageous colors, for example, can stick out like a sore thumb, making your home harder to sell.
Start your project with vinyl siding
The best results happen when homeowners choose the siding color first and then coordinate the rest of the exterior—including the shutters, window trim, and doors—with complimentary colors.
In the past, vinyl siding colors—limited to pastels or shades of white—were easier to choose from. Today, homeowners have tons of more options from reds, greens, and blues to the more popular light browns and creams.
Still, it's hard to know where to begin. And you can get started in three simple steps.
1. Identify the permanent features of your home. These are the elements that can't be changed without a major remodel. Focus on things like a brick foundation or chimney, stone columns, a copper portico, major landscape elements, and even elements of the neighborhood like mailboxes and streetlights.
2. Recognize the style of your home. Do you live in a town surrounded by 1960s colonials like Port Washington, Roslyn, Oyster Bay, Huntington, or Northport? Do you live in Freeport, Long Beach, Babylon, or Bay Shore where waterfront summer bungalows are more common? Is your home leaning more towards modern or traditional style? These aesthetic factors influence the right color choice for your home.
3. Understand the basics of exterior design. Some palettes are common for a reason. Some colors naturally work well together. Learn rules of color, contrast, and proportion to make your curb appeal count.
How to match a new siding color to your home's current roof
There's a simple rule of thumb for re-siding your Long Island home while keeping your existing roofing: pair a warm color with another warm color (or pair a cool color with another cool color.)
Most colors are either warm or cool. Warm tones have a yellow, orange, red, brown, or gold undertone or hue. Cool tones have a white, blue, green, or purple undertone or hue.
If your roof has a warm tone—like rust or earthy tan—choose siding in a similarly warm shade like beige or brown. If your home has cool-toned shingles—like black or slate gray—select a cooler siding color like blue, gray, or green.
How to match a new roof color to your home's current siding
There's also a simple rule to follow when re-roofing your home: stick with the basics. Before choosing a green roof or purple siding, remember that playing it safe pays off, especially at resale.
The most popular roofing shingle colors—shades of black, brown, gray, and red—are popular for a reason. These are the colors used for centuries on slate, metal, wood, and clay roofs. Focus on these shades when matching new roofing shingles to your current siding color.
Subtle vs. dramatic
Changing just one color on your home's façade can make a major impact. Start your home improvement project by figuring out if you want a subtle, understated exterior or something more impactful and dramatic.
Dramatic exteriors are more about creating contrast than going bold or bright. Rather than making one color stand out on its own, focus instead on making two areas stand out more distinctly from each other. In general, more contrast creates a more dramatic exterior while less contrast creates a more subtle and quiet exterior.
Most contractors agree that roofing and siding should contrast in color. Light-colored siding works best on a home with a dark-colored roof—and vice versa. A darker roof with lighter siding is common and naturally pleasing to the eye. However, the reverse can look amazing, too.
For a more dramatic exterior, try a cool-toned, blue roof with tan, warm-toned siding. For a more subtle exterior, consider a green, warm-toned roof with tan siding. Another easy way to achieve contrast without choosing multiple colors is to pick one color (like blue) to use in different shades on the siding, shutters, and roof.
When in doubt, go neutral. Medium tones create a sense of harmony, giving you a safe bet that integrates well with almost any style of home. Neutrals always work well together so feel free to go neutral throughout your whole house. Neutrals can even balance out a bolder color choice. Still want that green roof? Match it with a neutral siding color like beige.
Keep with the architecture
The architectural style of your Long Island home is another strong factor that influences color selection.
A Craftsman-style home, for example, looks beautiful dressed in a natural brown, red or green roof paired with dark-colored siding like olive, hunter green, or russet. You could also channel lighter 1920s bungalow colors like yellow and sage to make a Craftsman home stand out.
Victorian-style homes in towns like Amityville, Hempstead, Freeport, and Patchogue, on the other hand, work better with multi-colored siding in pastels or deep colors. And beach cottages achieve a charming vibe with deep gray to bright yellow siding, especially when paired with white trim.
Trim and accent colors
After coordinating roofing and siding, focus on accents and trim. Coordinate the trim with the roofing color to achieve a subtle and cohesive appearance, leaving you plenty of room to play around with siding and accent colors. Trim can also serve as the mid-point that breaks up roofing and siding.
On a bold colored home—like barn red—any color trim or accent will contrast. A very neutral trim, on the other hand, creates a quieted-down design with little stark in contrast.
Balance is the key among trim, roofing, siding, and accents. No one area should overwhelm the other. Trim can also create that attractive, more vibrant appearance when roofing and siding colors appear too similar.
Trick the eye
Roofing and siding colors can emphasize or tone down other home features. Bright vinyl siding, for example, can make front windows appear more prominent, giving dimension to an otherwise flat design.
As a rule, light colors "grow" features—making houses appear larger—while dark colors "shrink" them—making them appear smaller. Bright tones highlight features while neutrals make them fade into the background.
The same theory applies to roofing. Light-colored shingles make a home appear larger while drawing the eye to the best features. Dark-colored shingles are better for hiding imperfections.
Consider your home's proportions and scale when choosing a color. Bright or dark-colored siding, for example, could be overwhelming on a medium or large home. And light or neutral siding can make a small house seem blah.
Blend in or stand out?
One of the major decisions to make is to blend in or stand out. So pay attention to the rest of the block or neighborhood. If every house on the block has neutral-colored siding paired with an architectural shingle roof, you might want to think twice before standing out with red siding, stonework, and a metal roof.
However, you also want to make your house easy to find. A string of houses constructed by same builder on the same street tend to share an unfortunate sameness, giving your home the chance to stand out. Besides, new roofing and siding are already a big investment. So it pays to consider a different color than you had before.
Try it before you buy it
Despite these tips, tricks, and trends, it's hard to know how two colors look together until you see them. And you can use our DIY roofing and siding tool to visualize the finished look you have in mind and make a better decision about your roofing and siding color.
Royal treatment for you and your home
Ready to dress your Long Island home in the perfect roofing and siding color combination? At King Quality, our decades on the job and exclusive partnerships mean leading manufacturers trust us to install only the highest quality products. And our affordable financing makes your dream of a unique, quality-driven home a reality.
We put lifetime warranties, certified and award-winning installers, and low monthly payments behind every project to turn homes into castles. Call us today at 631-573-0642 to schedule a free consultation—and discover royal treatment for you and your home.
Finance your dream home
Start today. Pay tomorrow. One year. No interest. No payments.
5.99% interest rate after first year.
*Only on Simonton 9800 series, KingWall & Millenium 7 part roofing system.
Approval in 30 seconds or less.
More than 95% of our applicants get approved. So your dream home is just a quick phone call away.
Get Started