Plan, Budget, Remodel: Your Guide to Long Island Home Improvement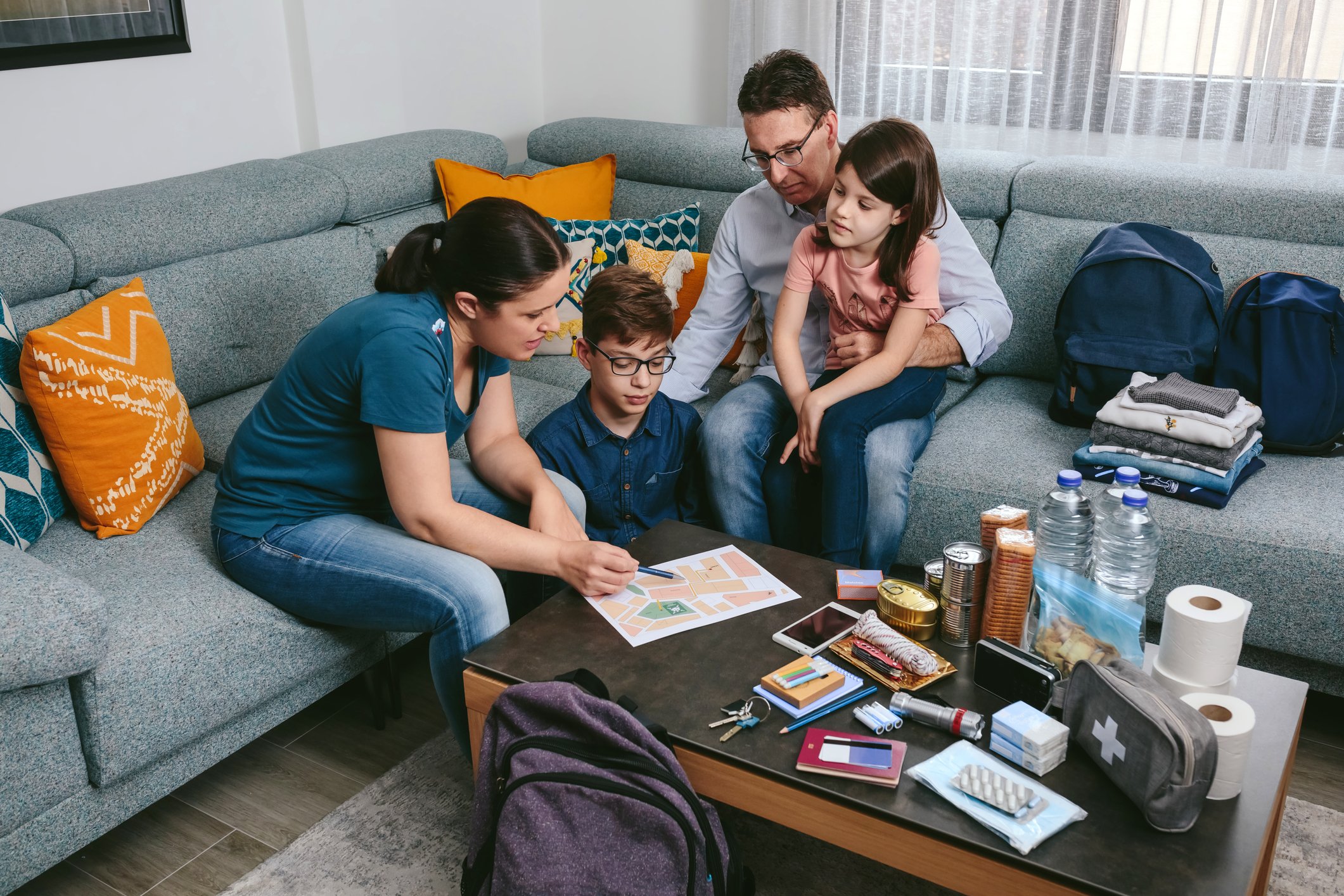 The right home exterior remodeling projects transform the appearance of your home, better protect it from damage, raise the value of your property, and even lower your energy bills. If you have a list of home remodels in mind, then you probably have some questions, too.
Where do you begin? How do you set your budget? In what order should you install different products? The answers move you closer to successfully remodeling your Long Island home.
The journey of home remodeling leads to beautiful end results. And success finds the homeowners with the right vision, plan, budget, guidance, and contractor.
Every home demands a unique remodeling project. There are smaller projects like new lighting, driveways, and home security systems. And there are larger, ROI-boosting projects like new roofing, siding, windows, decks and porches, entryways, and landscaping.
Whatever your goals, King Quality is here to make sure you move forward with a good reason to remodel, a clear vision, a timeline, and an honest, realistic, and specific budget so that you can remodel your Long Island home like a king (or queen).
1. Identify your reason to remodel.
There's always at least one underlying motivation to remodel a home. Start by identifying yours. Figure out why you want to remodel your Long Island home, what services and products you have in mind, and how you want your home to look.
Your top motivators could range from maintenance and repair to better energy efficiency, more stylish upgrades, and even more impactful curb appeal for some extra ROI upon resale.
Maintenance or repair. From storm damage to regular wear and tear, the elements can take a toll on your home—especially in storm-heavy areas along the south shore of Long Island including Hempstead, Oyster Bay, Babylon, Southampton, and Southold. Fixing a leaking roof or siding torn down from high winds solves a functional problem but also gives you the opportunity to switch up the design—even if just a little.
It's always better to repair damaged items before enhancing the aesthetics. Rather than trying to kill two birds with one stone, get the repairs done first to avoid budgeting problems and other hiccups in the home remodeling process. If you don't have any major repairs to make, then feel free to move forward with the aesthetics.
Replacement projects. Born out of necessity, replacement projects fix functional problems. Even small home issues can lead to bigger problems. (A damaged window can lead to lower energy efficiency. A crumbling roof can lead to water leaks.) And just like maintenance or repair jobs, replacement projects give you the opportunity to switch up the design of your home exterior.
Style changes. As home trends change and your own signature style evolves, remodeling projects help to freshen up your home. Focus on the exterior renovations with the biggest impact on your home's appearance including new windows and doors. And think about small remodels with big value including new gutters, trim, and shutters.
Energy efficiency upgrades. Exterior remodeling goes hand in hand with home energy efficiency upgrades. In homes suffering from heat loss or gain, products from solar panels to ENERGY STAR windows help to save energy, money, and the planet.
Renewable energy is a good investment (unless you plan to flip your home). And you can combine energy efficiency upgrades with other home remodeling projects.
Already investing in a new roof? Consider installing solar panels to subsidize some of the cost through generous rebates, dramatic reductions in your energy bill, and added value to your property. Energy efficient doors and windows can also double as curb appeal boosters and economic enhancers.
ROI. Nothing sells a home like curb appeal. And the right exterior home remodeling projects can net you almost 100% return on your investment. Planning to sell your home sometime soon? Focus your remodeling on home marketability.
Think less about what you like and more about what potential buyers want. Focus on any issues that may pop up in a home inspection like a bad roof. And consider more appealing trends like black windows. You can also speak to a reputable contractor about the top Long Island home remodeling projects that appeal to buyers and impact resale value.
The bottom line: start by identifying your reasons for remodeling and you can make better long-term decisions.
2. Have a clear vision.
Every Nassau or Suffolk County home remodel begins with an idea. Too many ideas to fit your budget? Create a clear vision that prioritizes your ideas, breaking them down into must-haves, nice-to-haves, and dream home items.
Must-haves. The core of your vision, your must-haves focus on the projects with the biggest impact on your reason to remodel your Long Island home. Weigh how different projects align with your goals. If you hate the color of your home and want a new color scheme, new siding will move you closer to your vision than new trim.
Nice-to-haves. Your nice-to-haves include the projects you can do without when on a tight budget. From things you may want to change down the road to projects you don't feel passionate about right now, create your list of nice-to-haves based on whatever falls short of your must-haves.
Dream home items. Think of your dream home list as your remodeling North Star. And collect the big-idea projects you would start today if money was no object. Dream remodels falling short of your current budget? Keep them in mind for another time when your financial situation changes.
The bottom line: get specific about what you want and how you want it done so you can set your budget.
3. Set your budget.
You have your reasons and your vision. Next, figure out which projects fit into your budget.
You may already have a rough number in mind. However, the best home remodeling budgets are honest, realistic, and specific. Failing to plan your budget is planning to fail—otherwise you could see costs add up much higher than you anticipated or purchase products that fall short of the value you expected.
Factor in your expenses, too—not just the cost of the product. Expenses add up quickly when you consider the installation, permits, inspections, demolition, waste removal, labor, interest, and financing. That's also why you should get quotes from three or four local, licensed, and insured Long Island roofing, siding, and window contractors. Define the scope of work and budget range from the start and you can find the best balance of price and quality.
Remember to pad your budget for overruns. The bigger the remodel, the bigger the chance for unexpected expenses. Surprises can happen, which can delay timelines and add to the expenses.
Talk to a contractor upfront about your budget. Discuss ways to avoid overspending and fit more ideas into your budget. Work together to create a manageable plan that spreads the cost out over time and breaks the remodel down into phases. Figure out if you can finish one part of the project this year and another part next year.
The bottom line: begin with an honest, realistic, and specific budget and you can get the biggest bang for your buck.
4. Establish a timeline.
You can't always complete several projects at once—so think about a timeline. The order of projects matters, too—so focus on a logical order based on your finances and the impact each project makes on your home.
Focus on the largest projects and most urgent repairs first. (Major projects are more likely to alter the requirements of smaller projects.) Smart repairs can also help protect you and your home from further damages during other remodels. That's why reputable contractors usually focus on the roof first, followed by windows, doors, siding, gutters, and other exterior remodels.
Roof. Focus on the roof first to help maintain the integrity of your home. (A damaged roof can damage the structure of your home.) A roofing project also puts workers and other parts of the home in danger of falling materials. The good news is a new roof takes just one to three days to complete—so you can get yours done and move on to your other home remodeling projects.
Windows and doors. Install windows and doors after a roof but before siding to ensure a precise fit. The advantage is to finish the surrounding window framing without affecting the siding. Another short-term project, expect a Long Island window contractor to install new windows and doors in one weekend.
Siding. You could install new siding at the same time as windows. However, you can save money on a potential siding rework by finishing the windows first. New siding takes longer than other home remodeling projects—usually two weeks or more.
Gutters. You can't finish a roofing or siding project without removing the gutters. So, hire a Long Island contractor to install gutters towards the end of a home renovation to save time, labor, and money. However, if you live in a rainy area, install new gutters ASAP to prevent damage to your home including water seeping through the foundation. Expect a contractor to complete a new gutter project in a day or less.
Other exterior remodels. Garage doors, landscaping, lighting, changes to a front porch, and other smaller exterior remodeling projects don't impact the structure of a home the way roofing, siding, or windows do. So, hold off on these projects until after you complete everything else.
5. Choose the right contractor.
You always want to be on the same page as your contractor. Find one you connect with, meet in person, and pay attention to their responsiveness to emails, texts, and phone calls. Expect a reputable Long Island roofing, siding, and windows contractor to stay in contact with you on a weekly basis.
And remember the relationship between price and quality. You get what you pay for in home improvement. However, consider more than the bottom-line cost. Awards, certifications, decades of expertise, and a strict code of ethics all separate a good contractor from a great one.
Explore BBB ratings, Angie's List reviews, and other recommendations from satisfied customers. And pay close attention to any licensed contractor that puts lifetime guarantees and warranties behind their high-quality products and craftsmanship.
6. Get it in writing.
Protect yourself and your home by spelling out the plans in writing before you sign on the dotted line. Contracts keep you and the workers on the same page so that you both understand the expenses, timelines, and components of each phase of the project. Not all deadlines work out as expected—and a contract covers your bases. Place too much trust in a contractor without the details outlined in writing and you lose the rights to sue.
Royal treatment for you and your home.
Ready to remodel your Long Island home? At King Quality, our decades on the job and exclusive partnerships mean leading manufacturers trust us to install only the highest quality products. And our affordable financing makes your dream of a unique, quality-driven home a reality.
We put lifetime warranties, certified and award-winning installers, and low monthly payments behind every project to turn homes into castles. Call us today at 631-573-0642 to schedule a free consultation—and discover royal treatment for you and your home.
Finance your dream home
Start today. Pay tomorrow. One year. No interest. No payments.
5.99% interest rate after first year.
*Only on Simonton 9800 series, KingWall & Millenium 7 part roofing system.
Approval in 30 seconds or less.
More than 95% of our applicants get approved. So your dream home is just a quick phone call away.
Get Started