Less is More: The One-Stop-Shop Long Island Contractor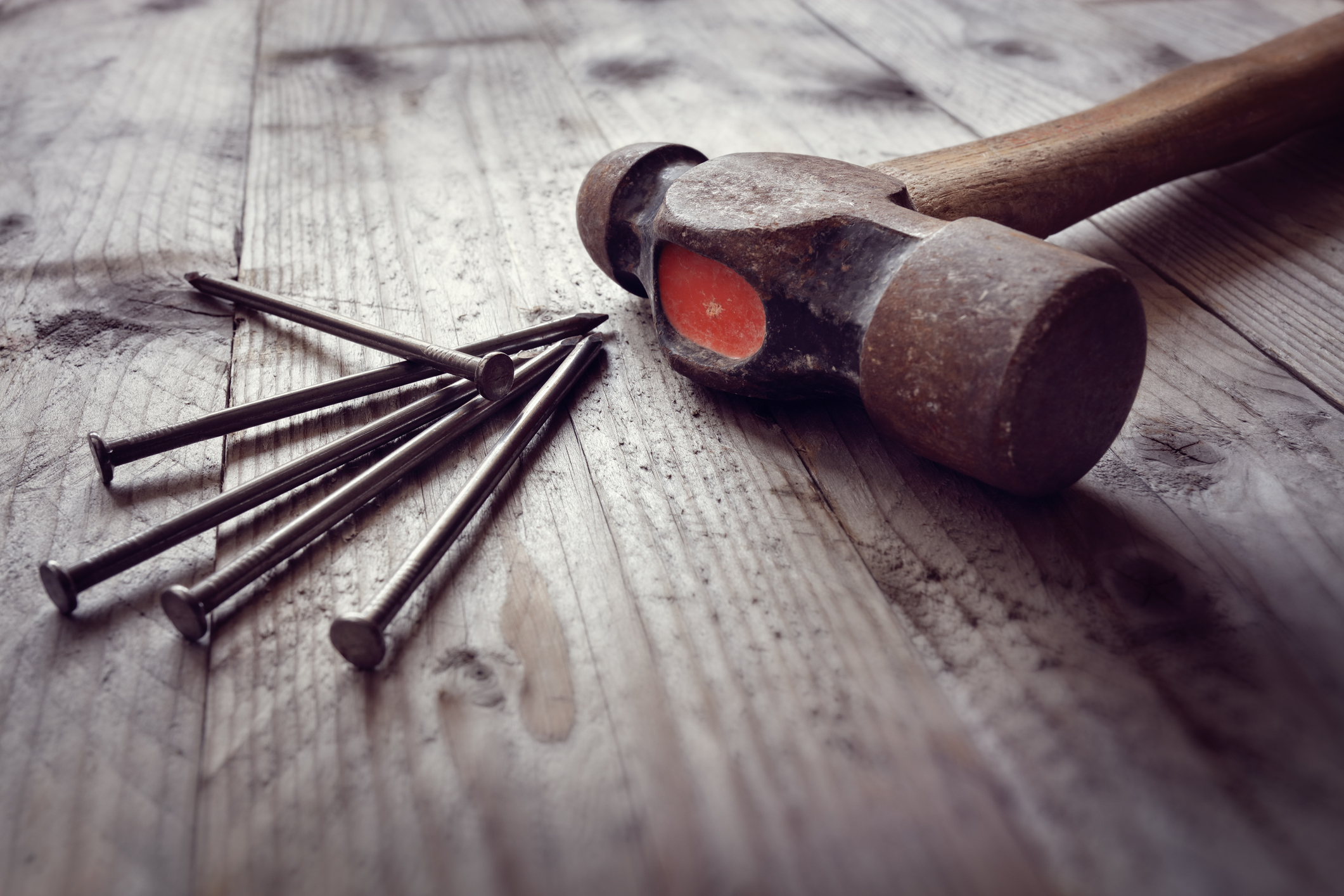 There's no shortage of exterior home improvement contractors across Long Island—and most of them are busier than ever. During the pandemic, we turned to home improvement projects to pass the time, spruce up our curb appeal, and even boost our home and property values as the Long Island real estate market ignited into a scorching inferno.
Pandemic-induced quarantines and a record-breaking real estate market created the perfect storm for exterior home improvement on Long Island. From roofing replacements to siding and window upgrades, construction crews and dump trucks are now commonplace at our homes. Some homeowners even find themselves coordinating multiple contractors working on different parts of the home—sometimes on the same day.
However, your next big exterior home improvement project can drain less of your time, energy, patience, and even your money. It's time to start thinking about the one-stop-shop method—which remains one of the most pioneering business models in our history.
Business legend Sam Walton gets an idea
When American businessman and entrepreneur Sam Walton founded Walmart and Sam's Club, he introduced the business world to a trailblazing idea of using economies of scale to deliver more services at a lower price complete with exceptional customer service that keeps people spreading the word and coming back for more.
What was Sam's idea? Simple: that consumers prefer a one-stop-shop over separate trips to the butcher, baker, and candlestick maker. Turns out he was right—and his unique business model would later pave the road to success for Amazon and other leading internet companies.
The Walton method applies to more than just retail stores, discount clubs, and e-commerce stores that ship your items for free. At King Quality, we embrace the concept every day to give Long Island homeowners a royal home improvement experience.
Our one-stop-shop mentality saves Long Island homeowners the time, hassle, worry, and headaches of hiring three different contractors for three different roofing, siding, and window projects.
Save time
Long Island homeowners are busy. We live in the biggest suburb in the world, packed with over 7.5 million people inside a 23-mile strip. The traffic alone is enough to drain hours out of your day. The last thing you want is more stress from another time crunch.
Just the process of researching online reviews, asking family and friends for referrals, calling different companies, and arranging time for a home visit can feel like another full-time job—not to mention the time you spend reviewing multiple written estimates to narrow down your choices to the right company for the job.
Every minute tacked on to your search takes away another minute from your well-deserved rest and relaxation. The Walton method of hiring one contractor to tackle your roofing, siding, and window projects saves time.
Save hassle
Collecting estimates from a handful of local contractors can drain your energy as much as your time.
Waiting around for a contractor to show up at your home can feel like another day stuck in quarantine. Contractors arrive late among other sources of frustration—not to mention the hassle of waiting around for three different contractors to tackle your roofing, siding, and windows.
When you partner with a one-stop-shop, you can expect quicker turnaround times including single-day installations. The convenience alone is a powerful reason to hire one contractor to handle everything.
Save worry
When you hire multiple contractors to tackle multiple projects, you could end up with a mixed bag of high-quality and subpar exterior home improvement solutions. There are reputable Long Island contractors who earn their rock-solid reputations and there are shady contactors who collect complaints, negative reviews, and even lawsuits.
A siding contractor could deliver a warrantied product at an affordable price with exceptional customer service while a roofer leaves your property and front lawn a nail-scattered mess. Hiring multiple contractors means rolling the dice and risking unnecessary worry, stress, and anxiety.
Partnering with a one-stop-shop means gaining a level of trust, rapport, and an expectation of quality. When a contractor makes you feel like royalty throughout a new roof installation, you can expect and depend upon that same level of treatment and end result for new siding and windows.
Uncertainty is an unpleasant emotion you can avoid by hiring a single contractor to handle everything under the same roof.
Better communication
It's human nature to hold back expressing words, thoughts, and feelings when meeting someone new. The more time we spend getting to know someone, the more comfortable we feel opening our minds and sharing what we want. The same thing happens with our relationship with a contractor.
Working with the same contractor over time on multiple projects opens the doors to better communication. We no longer hold back our questions or concerns and instead ask the questions and make the requests that leave us satisfied with the work and happy with the professional relationship.
Rather than meet three different contractors for three separate jobs, get to know someone you trust and respect to handle all your exterior home improvement projects.
Signs of a good contractor
How do you separate a good Long Island contractor from a bad one in a sea of competitors? Start with affordable financing, a solid reputation, and good communication, vibes, and reviews.
Available financing
Aside from California, New York carries some of the highest home improvement costs in the nation—and not every homeowner has the upfront cash or even the large down payment to get started.
Reliable and reputable contractors make your homeownership dreams affordable—and that means no large down payments. Most contractors divide the payments equally, collecting one-third before the work begins, one-third during the job, and one-third at the end of the job. However, the best contractors let you finance the entire project at a low interest rate so that you can start today—and pay tomorrow.
Good communication
The little things—like returning your phone calls or emails and showing up on time—make a big difference. A good communication flow—from scheduling projects to answering your questions—puts you and the contractor on the same page, increasing trust and rapport while decreasing the chances of unpleasant surprises.
Good vibes
Trust your gut if the person who answers the phone or shows up to your home for an estimate gives you a bad vibe. Not even the lowest price is town is worth you feeling uncomfortable with a contractor. Find someone who makes you feel good about your investment.
Good reviews
A contractor with no reviews—or even worse, bad reviews—is a big red flag. When a contractor fulfills the dreams of a Long Island homeowner, expect the satisfied customer to spread the word. If you can find a contractor with a 4.9-star rating from over 1,500 Google reviews, you can feel comfortable picking up the phone to call.
Beyond reviews, find a contractor willing to give you addresses of homes you can look at in person. It's one thing to expect a good job—it's another to inspect for one.
A good reputation
Unlike a fly-by-night contractor who "just arrived in town"—which is a major red flag—find a reputable contractor well-established in Long Island with a solid reputation and track record. Check for proof of insurance coverage, which separates a contractor you can trust from one you should avoid.
Your one-stop-shop for roofing, siding, and windows
At King Quality, we focus on the value of exceptional customer service, multiple exterior home improvement solutions, and better trust, communication, and peace of mind to fulfill the dreams of Long Island homeowners.
We are your one-stop-shop for roofing, siding, and windows, giving you not just a one-of-a-kind home to stand out in the neighborhood but also an experience and end result fit for a king (or queen).
Royal treatment for you and your home
Our decades on the job and exclusive partnerships mean leading manufacturers trust us to install only the highest quality products. And our affordable financing makes your dream of a unique, quality-driven home a reality.
We put lifetime warranties, certified and award-winning installers, and low monthly payments behind every project to turn homes into castles. Call us today at 631-573-0642 to schedule a free consultation—and discover royal treatment for you and your home.
Finance your dream home
Start today. Pay tomorrow.
Approval in 30 seconds or less.
More than 95% of our applicants get approved. So your dream home is just a quick phone call away.
Get Started