Worth the Investment? The Best (and Worst) Home Renovations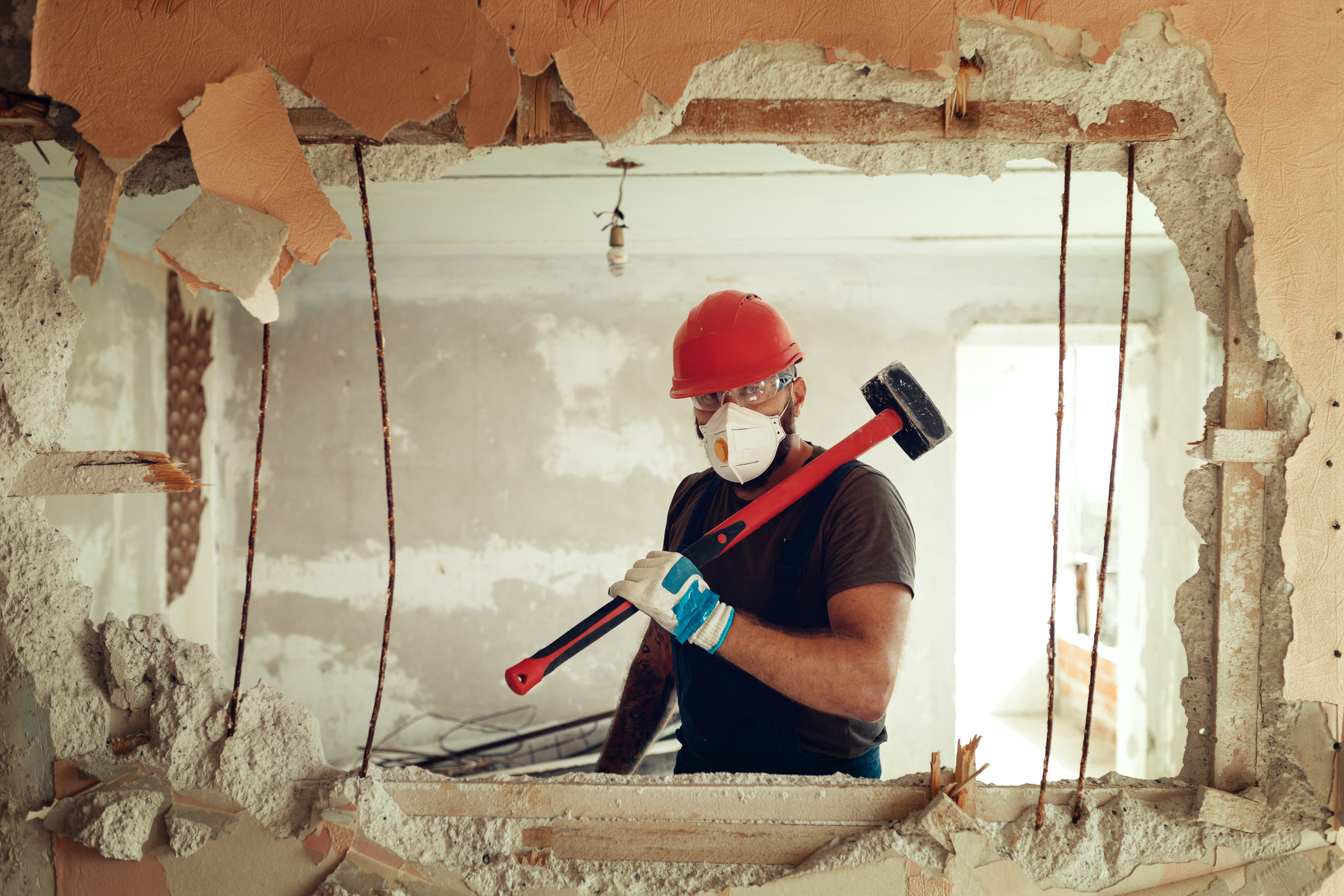 How much should you invest in a home renovation? The answer depends. If you plan to stay in your home, then you should invest in what you can afford and make the upgrades you want. If you plan to sell your home, then you should focus on the return on your investment and make the upgrades the real estate market wants.
It's hard to know which upgrades are worth the effort and how to make the best use of your money. It's also easy to over-improve your home and put more money in than you get back in the end.
Dollar-for-dollar increases are rare in real estate. And a $25,000 pool doesn't automatically add $25,000 to your home's value. Bigger isn't always better. And more improvements don't always equal more worth.
What you get out of your home renovation depends on universal appeal. Rather than splurge on custom details for your specific use, focus on things valued by a range of people that appeal to the most buyers like an updated kitchen and master suite.
The right renovations done the right way add value to your home without the need for lavish, over-the-top investments. An outdated home that would list at $250,000—renovated with $50,000 worth of a new kitchen, updated bathrooms, and new flooring—could sell for $415,000 at a 138 percent return.
So, which home renovations are worth the investment and which ones are throwing money in the trash? Here are the best and worst ways to put your hard-earned dollars into your home.
Minor kitchen remodels
Conventional real estate wisdom says the kitchen sells the house. This heart of the home—where we love to gather with family and friends in a relaxed, feel-good environment—is where the right renovations earn more from your investment.
Even though a high-end kitchen renovation costs more than a minor kitchen remodel, the latter can return more on your investment: about 72 to 80 percent, which is more than a major remodel (58.6 percent) and an upscale remodel (53.9 percent).
Materials also make a huge difference in how fast a home sells and for how much. To get more bang for your buck, replace kitchen appliances with newer, more energy-efficient models, reface cabinets with shaker-style panels, install new countertops (especially in trendy quartz, which stays in style for longer), replace hardware, add new flooring, and repaint walls.
Bathroom countertops, cabinets, and tilework
Swapping out a bathtub for a traditional shower sounds like a good investment. However, it's the larger bathroom projects and more labor-intensive upgrades that return more for your dollar, especially new countertops, cabinets, and tilework. (Food for thought: 90 percent of master bath projects over $4,500 include countertop upgrades and 70 percent include tile upgrades.)
A 64 percent return on investment makes a midrange bathroom remodel the best option to flip a home, which is more than you get back for a midrange addition (54 percent) and an upscale remodel (56.6 percent).
Just remember that small showers and tubs with jet streams are things of the past. Modern homeowners want wider showers with extra body sprayers, custom floor tile with inlays, and other luxury and streamlined designs that create a spa-like experience in the home.
Functional home additions
A new master suite sounds like another smart investment. However, a 50 percent return on an average investment of $150,000 means you could get more money back from more strategic expansions.
Adding a master bed and bath while bringing the laundry room to the main floor—making your home more attractive to Baby Boomers who would rather not climb stairs every day—could get you an 89 percent return. So, think about function (not just appearance) when you renovate your home.
A refinished basement
Transforming an unused space into a livable space is another renovation that sounds smart but returns less than you might expect. (It's what you add to the space—not the space itself—that impacts the return).
Consider your reason to add space. And expect a lower return from a recreational space and more from a home office or bedroom. In fact, a dedicated office space is the biggest trend in real estate today. (Gone are the days when office workers set up shop in the corner of a kitchen or bedroom.)
If you plan to add a bathroom to a refinished basement, know the cost of running new plumbing, which tacks on a higher price tag at a lower return on investment.
A sunroom
One of the more expensive home upgrades, a sunroom costs around $30,000 but earns only a 50 percent return on your investment. Expect more back from your sunroom in warmer climates like Florida that enable year-round use. If you live in a colder climate, consider using the extra square footage for an extra bedroom, outdoor deck, or updated kitchen that promise a higher return for your investment.
A wood deck
As outdoor living booms, wood decks continue to increase home resale values and earn up to a 100 percent return on investment. Whatever you spend on a wood deck—anywhere from $20,000 to $50,000 or more—expect a dollar-for-dollar return.
Whether you want to build a new deck or repair and upgrade an existing one, invest in a stable structure before you spend money on materials, lighting, or stairs. The least expensive improvement with the most impact, a strong foundation prevents the problems that arise from installing new materials on an old deck.
Wall-to-wall carpeting
With an average price tag of $1,632, wall-to-wall carpeting slightly drops the value of a home. Even a brand-new carpet is a tough sell when different buyers favor different styles, types, and colors.
However, there is one flooring style that promises a favorable return: wood. More popular than tile or engineered wood, hardwood flooring earns a 107 percent return on your investment, helping you recoup the entire cost of the installation and more.
Front yard fixes
First impressions mean everything in real estate. And your front yard is the first thing prospective buyers notice about your home. That's the reason 94 percent of realtors encourage sellers to improve their curb appeal before listing a home.
Unlike a personalized kitchen or bathroom designed for unique tastes, an attractive outdoor space is something everyone can agree upon. Beautifying your outdoor space returns more from your investment than almost any other home improvement project.
The top things to focus on in your front yard include landscaping, lawn care, a new garage door (83.9 percent return), manufactured stone veneer (95.5 percent return), and especially a new front door, which is the number one remodeling project with highest payback gained from a 102 percent return.
A new pool
Standing strong as the most desired outdoor project, more than 9 out of every 10 people in the market for a new home want a new pool. Outdoor space is a huge category in residential real estate. And money spent outside can pay you back in spades.
However, a low return on your investment (about 43 percent) means you only get back $25,000 on a $57,500 pool. For some buyers, thousands of dollars per year in insurance and maintenance costs make a pool a dealbreaker. A pool that makes a home harder to sell sits low on the totem pole of home renovations worth the investment.
A new roof
A roof makes up as much as one-third of a home exterior. And its job is two-fold: to keep rain out of your home and to make your home look good from the curb. A beautiful new roof can even help close a deal, which is the reason 45 percent of realtors suggest homeowners add a new roof before listing a home for sale.
A new roof is a rare home improvement project that earns you back more than you spend. An average installation cost of $7,500 can return $8,000 upon resale. This peace of mind home improvement project especially appeals to prospective buyers who are afraid to buy a house with an older roof.
Boring 3-tab roofing shingles are a thing of the past. Today, more colors and styles than ever mean you can impact both curb appeal and home protection.
New home windows
New home windows recover a modest return for the installation price. The average cost of $19,385 for ten windows earns $13,297 upon resale for a 68.6 percent return on your investment.
To get more bang for your buck, invest in low-E windows with a custom-color exterior finish. Match the trim exterior to your existing home color palette and leave the interior trim left untouched to keep the costs within range.
New vinyl siding
New vinyl siding helps refresh a home exterior with the same return on your investment as new windows. The average cost of $16,576 for a 1,250 square-foot vinyl siding project returns $11,315 (68.3 percent) upon resale.
Royal treatment for you and your home.
Are you ready to renovate your home with new roofing, siding, or windows? At King Quality, we put lifetime warranties, certified and award-winning installers, and low monthly payments behind every project to turn homes into castles. Call us today at 631-533-5204 to schedule a free consultation—and discover royal treatment for you and your home.
Finance your dream home
Start today. Pay tomorrow. One year. No interest. No payments.
5.99% interest rate after first year.
*Only on Simonton 9800 series, KingWall & Millenium 7 part roofing system.
Approval in 30 seconds or less.
More than 95% of our applicants get approved. So your dream home is just a quick phone call away.
Get Started