GAF Crowns King Quality: The Best of the Best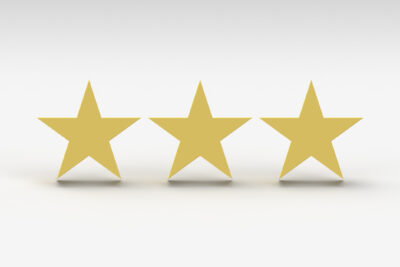 King Quality is more than a GAF Master Elite contractor. We're also New York's only roofing company to earn both the GAF Three-Star Premium System Professional and President's Club award. And that means every homeowner that trusts us with their home can expect quality workmanship, outstanding customer service, the industry's leading products, and so much more.
3 stars for the top 3 percent.
GAF created the Premium System Professional award to recognize the premier service and reliability behind the most elite residential and commercial roofing contractors in the country. Awarded to further differentiate only the best of the best, the exclusive GAF Master Elite distinction celebrates exemplary efforts in high-quality service and leadership in roofing, crowning only the top 3% of all roofing companies in North America.
What it means to GAF.
GAF awarded us for being a fully licensed and insured roofing contractor with a proven reputation, commitment to ongoing professional training, and track record for completing more than 100 jobs with its leading collection of designer shingles.
We earned three out of three stars for our high standards and drive to constantly improve and keep up with latest roofing technologies and techniques. GAF authorizes us to install a wide range of top-of-the-line residential roofing products—and that means you can trust us to install them, too.
What it means for you.
Now that you know what the Three-Star Premium System Professional award means to GAF, here's what it means for you:
the quality of a patented 7-part roofing system built from the heart of your roof's strength and longevity.
the expertise of a trusted GAF-certified installer that guarantees all workmanship and products for 50 years.
the protection of the industry's best 50-year non-prorated warranty.
the peace of mind of hiring a roofing contractor that treats you like royalty.
Royal treatment for you and your home.
Any contractor can update a home but only King Quality—your Long Island siding, windows and roofing company—treats you like royalty. We put lifetime warranties, certified and award-winning installers, and low monthly payments behind every project to turn homes into castles. Call 631-573-0642 to schedule a free consultation.
Finance your dream home
Start today. Pay tomorrow. One year. No interest. No payments.
5.99% interest rate after first year.
*Only on Simonton 9800 series, KingWall & Millenium 7 part roofing system.
Approval in 30 seconds or less.
More than 95% of our applicants get approved. So your dream home is just a quick phone call away.
Get Started